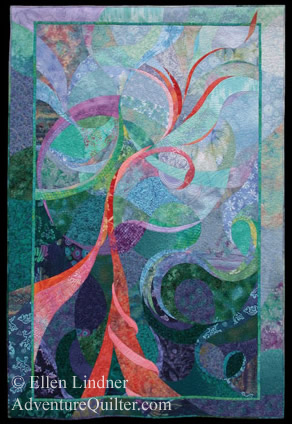 Hopes and Daydreams
The medium: Fabric
The technique: Collage
The results: Unique

Ellen Lindner says, "I consider making art to be an adventure: one filled with challenges, joys, frustrations, and surges of adrenalin."


Come join the adventure!



Click the image at left to read
more about Ellen and her art
in Spaces magazine.



©2007-2010 Ellen Lindner, www.adventurequilter.com
Contact Ellen.