Quilt Storage: Up and Away


After years of quilting, I'm beginning to have quite a collection of my handiwork. Many quilts are hanging on the walls of my home, but many more need to be stored. I know I'm not supposed to fold them, so how can I store them? And where? They tend to take up a lot of space, you know. If I had an extra bed, I could just spread them flat, and that would be great. But, since I don't have that luxury, I've decided to:
a) roll them around a padded rod, and
b) store them high in the unused space of my closet.
It looks like this: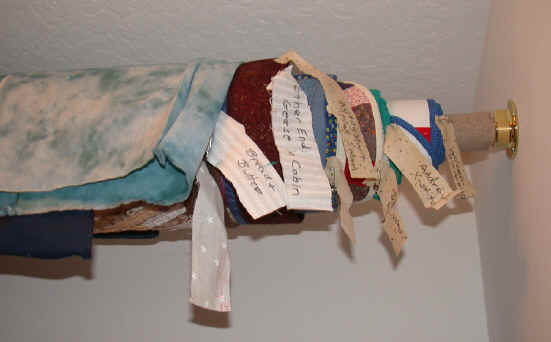 The rod is regular closet doweling. I've padded it with batting scraps, wrapped in inexpensive fabric. Both are held in place with hot glue. The brackets are U shaped, so the rod slips in and out easily (see below.)
As you can see, I've got simple tags pinned to the end of each quilt. The gray/green fabric to the left is from my stash. It's simply thrown over the top, as a dust cover. I've pulled it back in this photo.
Rod (before padding) and bracket: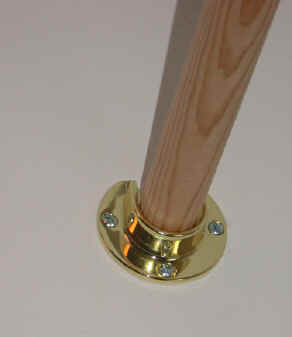 I have two of these poles rigged in the closet of my studio. Each one holds at least six medium size quilts. Although they're bulky, I can move them in and out by myself, by standing on a chair. I really like the way this setup avoids fold lines, AND frees up the closet space below.
If you found this information useful, you may be interested in my other free articles, online classes, and e-books. You'll find a full directory here.

---